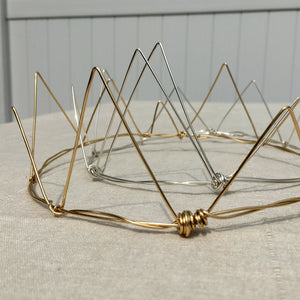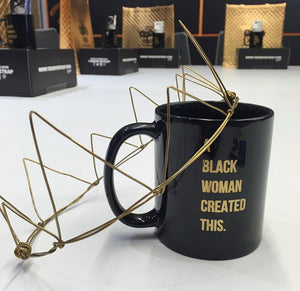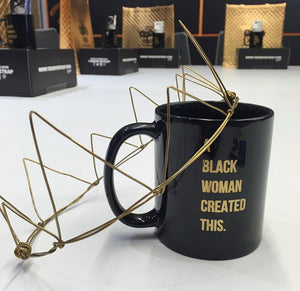 Riri Crown
Let your inner royalty shine with these custom made head pieces. Hand wrought in brass for kings and queens alike, these crowns are great gifts for birthdays and other special occasions.
Care: Your crowns is adjustable by bending each triangle either inward or outward. There are several ways to care for brass - our favorite is lemon juice, vinegar and baking soda: 
Mix up a couple of teaspoons of lemon juice with a couple of teaspoons of vinegar.

Add just enough baking soda to make it become a gritty paste.

Use this with a cloth to scrub your brass or copper items.

Rinse with lukewarm water and dry with a clean cloth.
*Crowns are also available in sterling silver or copper by custom order only.
**Crown only. Mug not included.