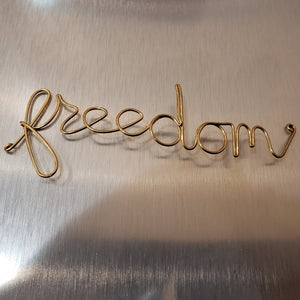 Custom Cursive Necklace
Customizable comes to life with this necklace of your own desires. Here's how to do it:
• At checkout, leave a note saying which word/words you'd like to have made into a necklace.
• Then standby while I create your customized piece and ship it direct to you!
Each custom charm comes with lightweight chain in corresponding metal.