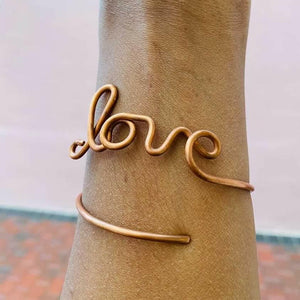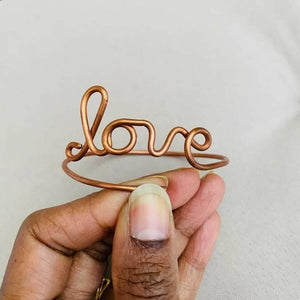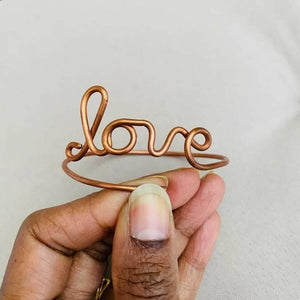 "Love" Cursive Copper Cuff Bracelet
The long awaited love cuff has finally arrived!
A simple yet powerful statement piece, hand wrought from 14 gauge copper wire
It's a great holiday gift for anyone you love—including you
Message me for custom word orders and see below for care information:
This piece will not tarnish but may darken slightly with extended wear. There are several ways to care for brass - our favorite is lemon juice, vinegar and baking soda: 
Mix up a couple of teaspoons of lemon juice with a couple of teaspoons of vinegar.

Add just enough baking soda to make it become a gritty paste.

Use this with a cloth to scrub your brass or copper items.

Rinse with lukewarm water and dry with a clean cloth.