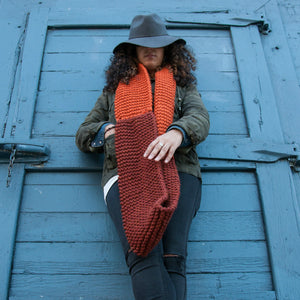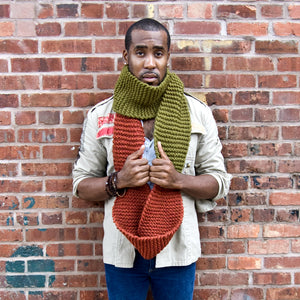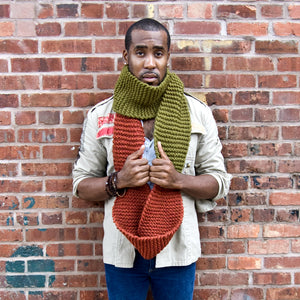 Total Infinity Scarf
Infinity just got closer, and it looks damn good too. Wrap up to stay warm in this hand-knit endless dream. Wear it long or close enough for ultimate comfort and you should never be cold again.

Circumference: Approx. 6' // Width: 7.5" // Hanging Length: Approx. 3'
Alternate materials (Merino Wool, 100% Cotton, 100% Acrylic, Cotton/Nylon Blend) colors AND lengths are available for custom order. Just shoot us a message and we'll make your scarf dreams come true.
Care: Spot clean gently with a damp cloth. If needed, hand wash separately to avoid color run or fade. Line dry. Or dry clean.