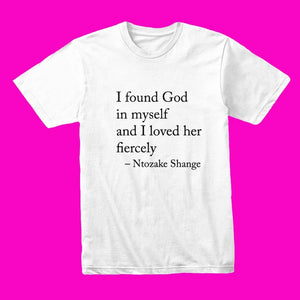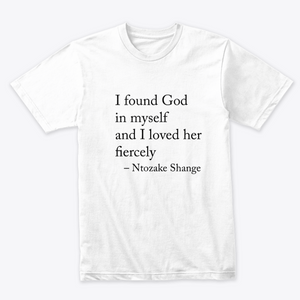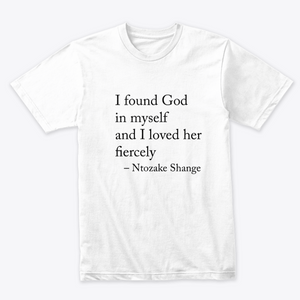 Ntozake Tee-Shirt
"I found God in myself and I loved her, I loved her fiercely"
When Ntozake wrote these words and I read them, they changed my world forever. May this shirt speak to you in remembrance of her. It's a great gift to yourself and anyone else who needs inspiring and sustaining.
This is the first in our Culturalities collection. Wear it well and let it speak through you. Printed on 100% ringspun cotton and available in white, heather gray, and olive green.