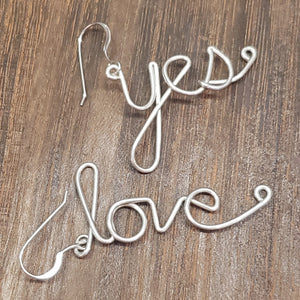 "Say What You Mean to Say" Cursive Earrings in Sterling Silver
Say it in silver! Choose your words wisely and I'll draw them in sterling silver.
Feel free to speak your mind with these customizable word charm earrings made from hand wrought sterling silver. Make your word selection or shoot us a message with your custom words!