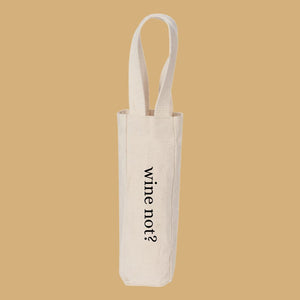 Wine not? Wine/Bottle Tote
When has drank ever been a bad idea?? Never.
This tote will get you from Ehh to Eyy! Carry your favorite bottle to share with friends and gift a tote while you're there!
Measures 3"Width x 10 1/2"Height x 3"Depth to fit any 750ml bottle perfectly

Care: Spot clean gently with a damp cloth. If needed, hand wash separately to avoid color run or fade.